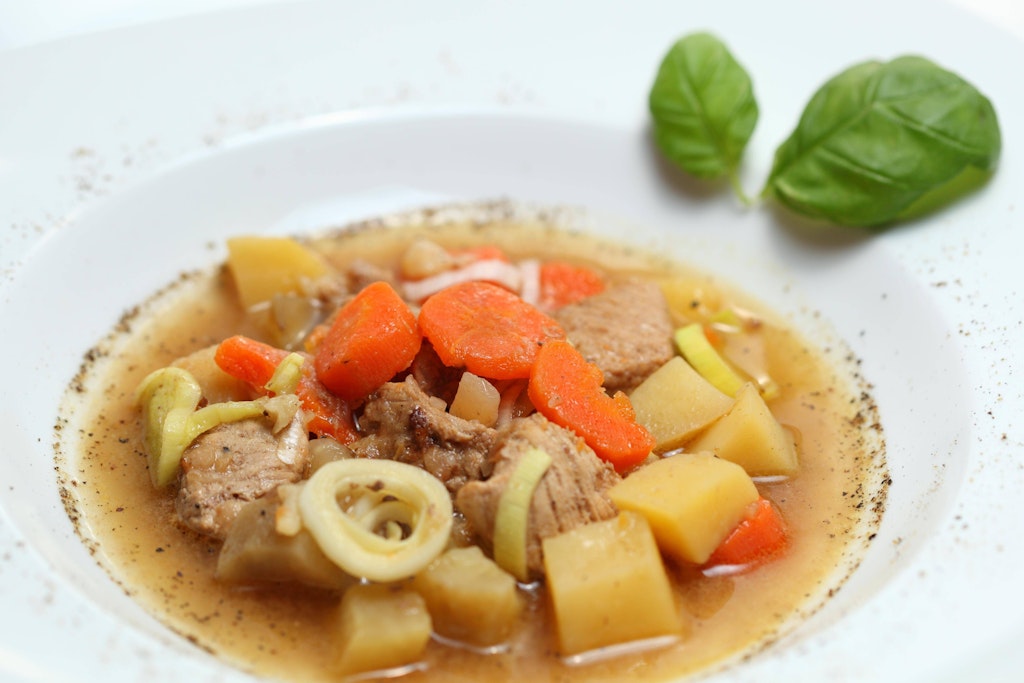 The recipe for Pichelsteiner stew comes from Bavaria, where it was invented by an innkeeper in the 19th century and has even been celebrated with its own festival ever since. A dish with a long tradition that is passed down from generation to generation. Many people associate childhood memories with goulash. And it was mostly the grandmother who stood at the stove and prepared a hearty meal in the fall.
Now also read: Great soup for a cold! Recipe for Asian Tom Kha Gai: This spicy chicken soup is just perfect >>
Now you can refresh those memories. We have a recipe for a delicious stew.
Grandma's Pichelsteiner stew – recipe
That's what you need
250 grams of potatoes, 250 grams of carrots, 2 parsley roots, 250 grams of celery, 250 grams of onions, 250 grams of greens or cabbage, 250 grams of leeks, 1 red pepper, 3 tablespoons of chopped parsley, 300 grams of beef (shoulder), 300 grams of lamb, 1 liter of meat stock, salt and pepper, marjoram, 4 tablespoons of sunflower oil, (can also use beef bones, to line the bottom of the pot)
Read also: Autumnal and delicious! Recipe for warm potato salad: This is how a side dish from the grill becomes a treat for dinner >>
This is how it's done
First you need to clean and wash all vegetables and meat well. Then cut everything so that the pieces are roughly the same size. Best in cubes with an edge length of approx. 3 centimeters.
Read also: Lasagna: A brilliant recipe for traditional Polish noodles and white cabbage stir-fried with ground beef, bacon and onions >>
Also wash the parsley and then roughly chop it.
Mix the chopped vegetables and set aside.
Mix the cubes of meat with diced onion and deep-fry everything in hot oil. This is best done in several layers one after the other. Then remove the meat from the pot except for one layer.
Read also: Just like grandma's: super moist marzipan cake – with this ingenious recipe it becomes a real treat! >>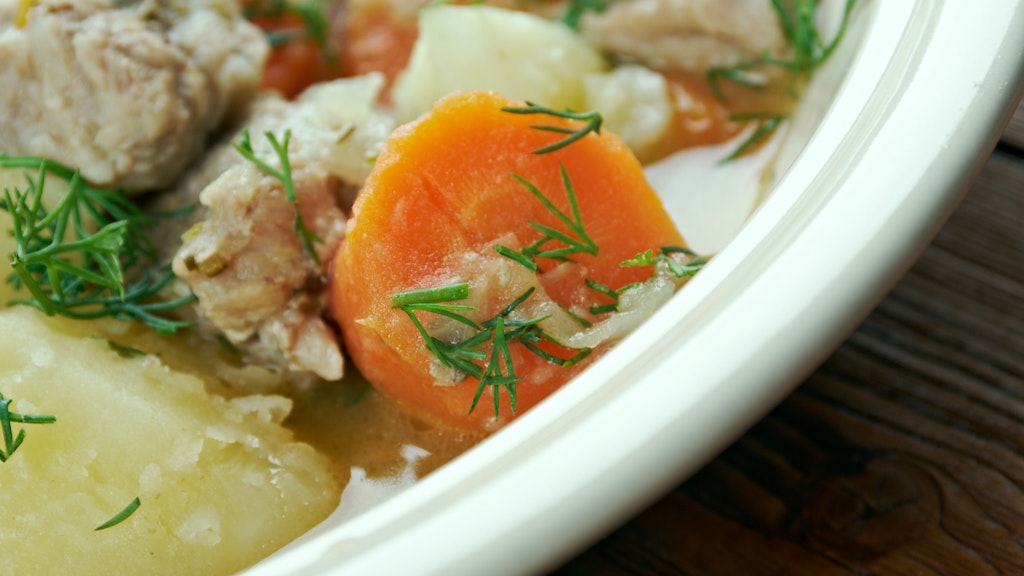 Also read: Broccoli and potato soup: This recipe makes it incredibly creamy >>
Then fill a large pot (which must have a tight lid) with meat and all the vegetables in layers. First a layer of meat, then a layer of mixed vegetables, etc. Season each layer with salt, pepper and marjoram.
Finally, pour in the beef broth. Close the pot with a lid and bake everything in a preheated oven at 180 degrees up/down for about 1.5 hours.
Then take the pot out of the oven and sprinkle the stew liberally with parsley.
Grandma's tip: Pichelsteiner stew is especially hearty if the bottom of the pot is covered with slices of beef marrow before the meat and vegetables are placed in it.
This stew is very easy to reheat, and is best when prepared in large portions. Rustic bread goes well with it – sort according to taste.
We wish you a good time!