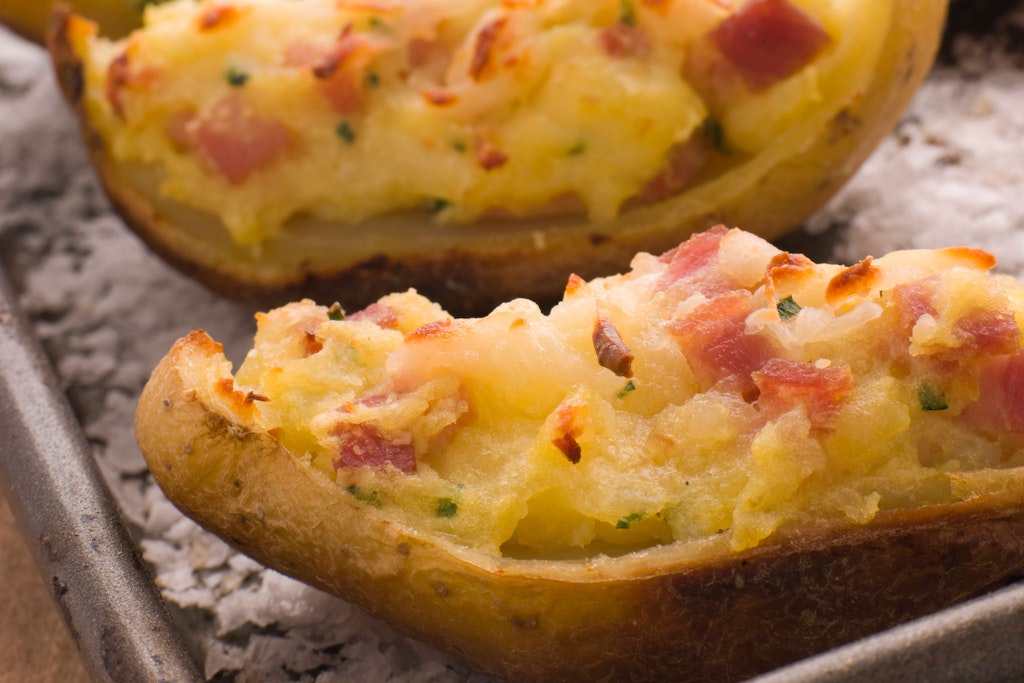 In school meals, potatoes as a filling side dish always represented pure culinary boredom. It was often overcooked and insufficiently salted. But the more you do in the kitchen, the more you realize that incredible delicacies can be created from this ingredient. You can fry them, turn them into a complex, make them into a delicious spread — or fill them with bacon and cheese.
Read also: Brilliant recipe like grandma used to make! This is how the simplest lentil soup in the world works – and with sausages it tastes like in the GDR… >>
Ingredients for stuffed potatoes with bacon and cheese
For 4 portions, you need four very large potatoes, 4 spring onions, 150 grams of bacon, 4 tablespoons of cream cheese, 1 clove of garlic, 100 grams of gouda cheese, 20 grams of Parmesan cheese, salt, pepper, nutmeg and olive oil.
Read also: Tasty pocket: with these three variants of the recipe, you are guaranteed to have an attractive snack! >>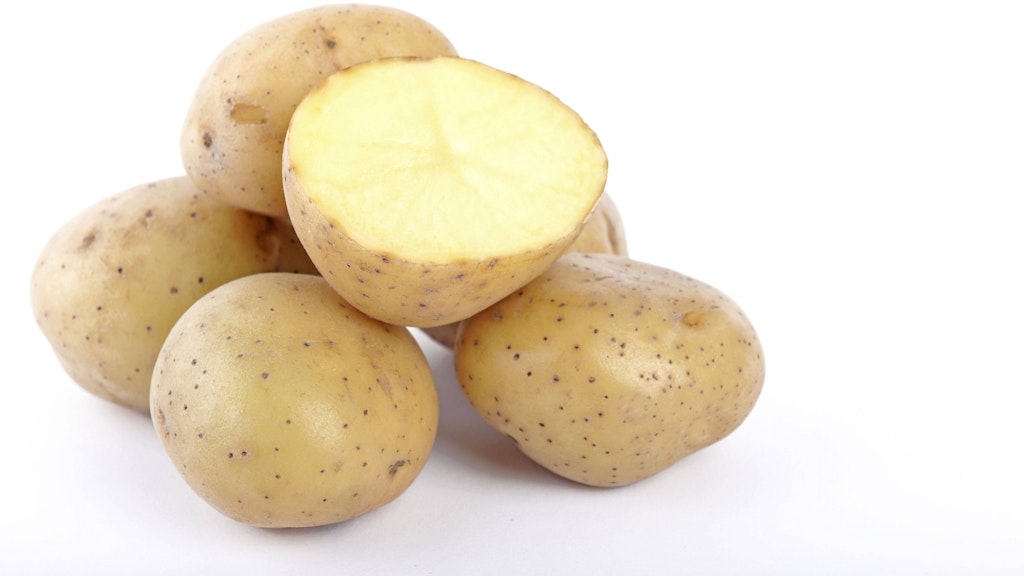 Recipes for stuffed potatoes with cheese and bacon
Here's how it works: first you have to wash the potatoes thoroughly, because with this recipe the skin remains. They are then placed in hot salted water until almost cooked. Caution: Do not poke the potatoes too often to test them or they will become brittle.
Now allow the potatoes to cool slightly, then cut them in half and use a spoon to hollow out half of each potato half to make indentations.
Also Read: Creamy One Pot Pasta With Peas: You Must Try This Delicious 30 Minute Pasta Recipe >>
Now put the grated potato mixture in a bowl. Then chop the garlic, cut the bacon into small cubes, and the spring onion into rings and fry everything in a pan with a little olive oil for a few minutes.
Garlic, bacon and spring onions are added to the mashed potatoes with salt, pepper, nutmeg and a little olive oil. Cream cheese and Gouda are also mixed in. In the meantime, you can preheat the oven to 180 degrees by circulating air (220 degrees top/bottom heat).
We now return this mass to the potatoes, creating a small hill that we sprinkle with Parmesan cheese at the end. Then put the stuffed potatoes in the oven for 10 to 12 minutes until they are nicely browned.
Enjoy your meal!