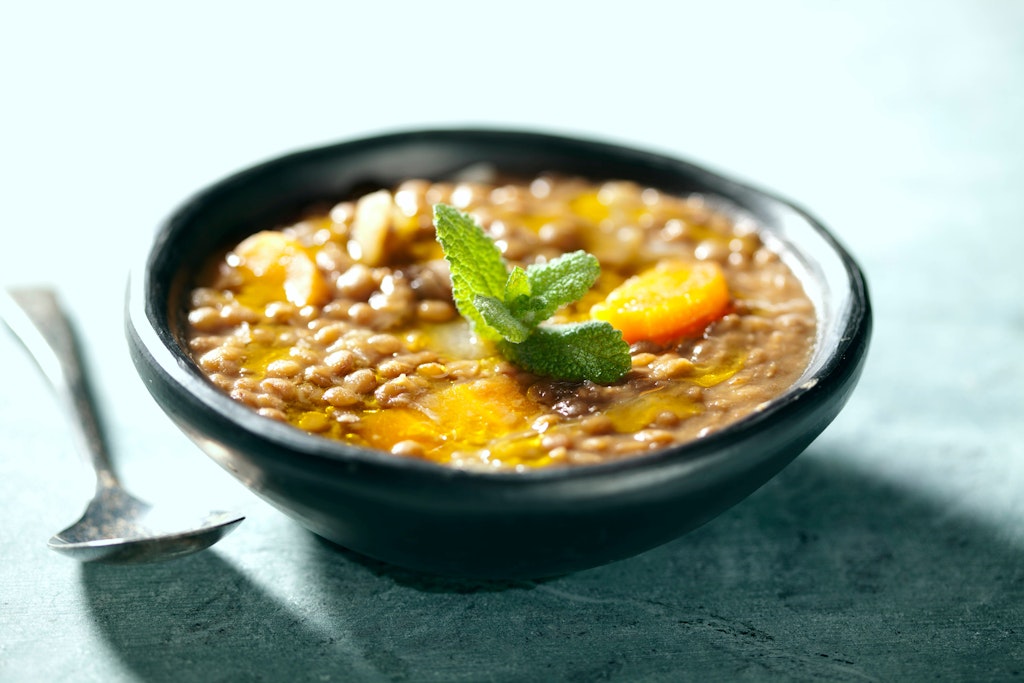 Homemade stew is simply great. With love and lots of good ingredients, you can conjure up a delicious, hearty dish on the table. It is not difficult to prepare, and the leftovers last a long time. Again, lentil stew is fine – not from a can. Here is the recipe.
Also read: Crazy pasta recipe like Toast Hawaii: Spaghetti Hawaii is the perfect dinner >>
Ingredients for lentil stew
You need: 250 grams of lentils, 400 grams of potatoes, 1 bunch of greens for soup, 1 liter of vegetable stock, 1 tablespoon of fat for frying seasoned with butter, 1 tablespoon of parsley (frozen), 3 tablespoons of vinegar, sugar, pepper, salt, 4 sausages
Also read: How to use boiled eggs easily: How to make the best and easiest egg salad in the world! You have the ingredients at home… >>
This is how lentil stew is made
That's how you do it: Wash greens for soup, peel and cut into small cubes. Also cut the potatoes into cubes. Wash the lentils, drain and cook in the broth for 15 minutes.
In another pot, heat the fat from frying, sauté the potatoes and vegetables in it. Add the lentils with the soup and mix well. Simmer for 10 minutes.
Add parsley to the soup. Season the soup with vinegar, pepper and salt. Sugar is added to the soup to neutralize the vinegar, so much so that it has a pleasant sweet-sour taste.
Heat the bockwurst in a pot and serve with the lentil stew. Enjoy your meal!
Read also: The perfect side dish for the barbecue: Simply make your own stuffed lozovacs according to your grandmother's recipe! >>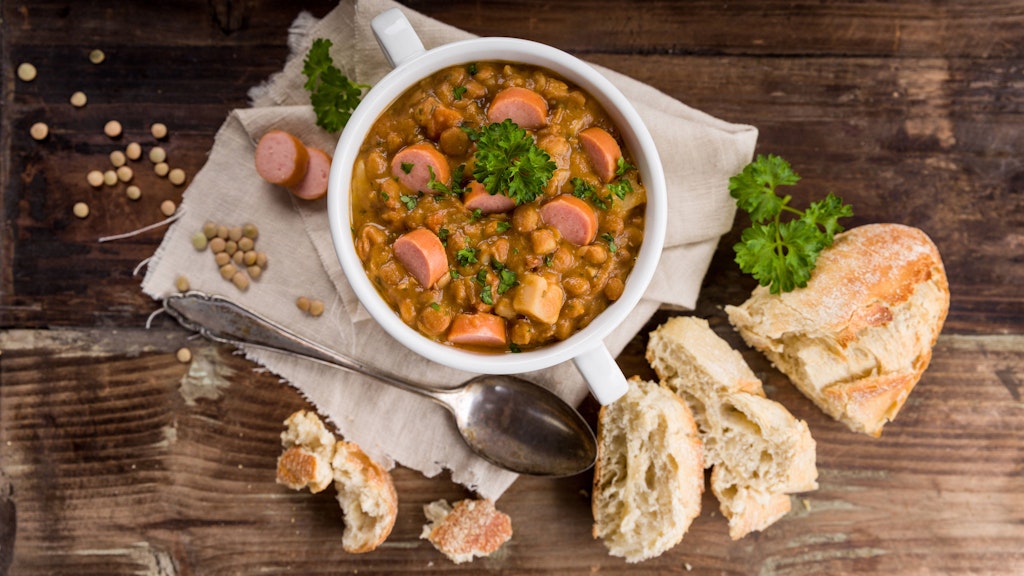 Also read: Baked cauliflower from the oven is great: this recipe makes it really crispy >>
How long does lentil stew last?
You will keep the lentil stew in a can or pot in the refrigerator for at least three days. It can also be frozen in portions and can be stored in the freezer for six months.
Also Read: Brilliant BBQ Recipe: Do You Know Seven Cup Salad? There's a lot of delicious stuff in this recipe – and it's so quick to make >>