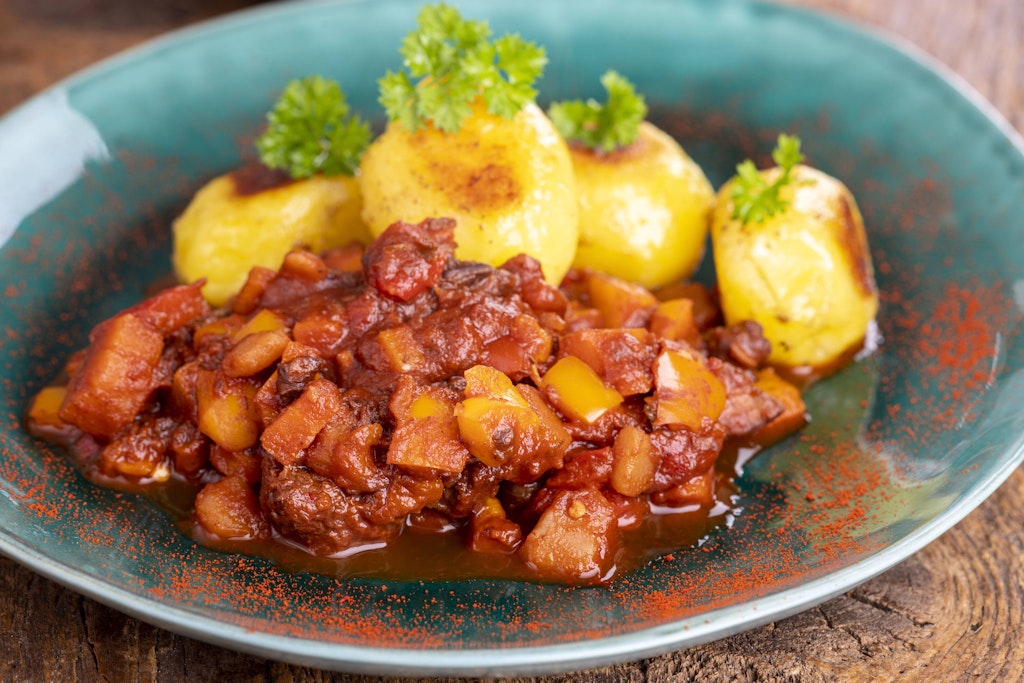 When it gets cold outside, warm soul warmers on the table are in demand again like they haven't been in a long time. Generous home cooking is exactly what you need. And in combination with seasonal vegetables – maybe even picked in your own garden – it tastes twice as good. Today we are serving veal stew with pumpkin – at least the recipe for it. Cook, enjoy. Enjoy your meal!
Read also: Quick recipe for lentil soup: With this trick, the soup gets its special taste >>
Ingredients for veal stew with pumpkin
You need: 2 kg of veal, ½ small nutmeg, 8 onions, 4 cloves of garlic, 3 tablespoons of clarified butter, 3 tablespoons of paprika powder (sweet), salt, pepper, 3 tablespoons of tomato paste, 1 liter of vegetable stock, 400 milliliters of cream for cooking, 2 tablespoons of flour (or corn flour)
Read also: Recipe for great potato dumplings: With cheese filling, they become irresistible >>
This is how to make veal stew with pumpkin
That's how you do it: Cut the meat into bite-sized cubes. Peel and coarsely chop the onion. Peel and finely chop the garlic. Heat a spoonful of clarified butter in a large pan, fry a third of the meat and onions on all sides. Season with paprika, salt and pepper, then place in a large pot.
Also read: Quick Sweet Potato Stew Recipe: So Cheap, So Healthy, So Delicious >>
Repeat twice with the remaining meat and the remaining onion. Add the garlic to the last part, and fry the tomato paste for a few minutes at the end.
Read also: Ingenious pastry recipe: With the overnight trick, they are as fresh as fresh from the oven >>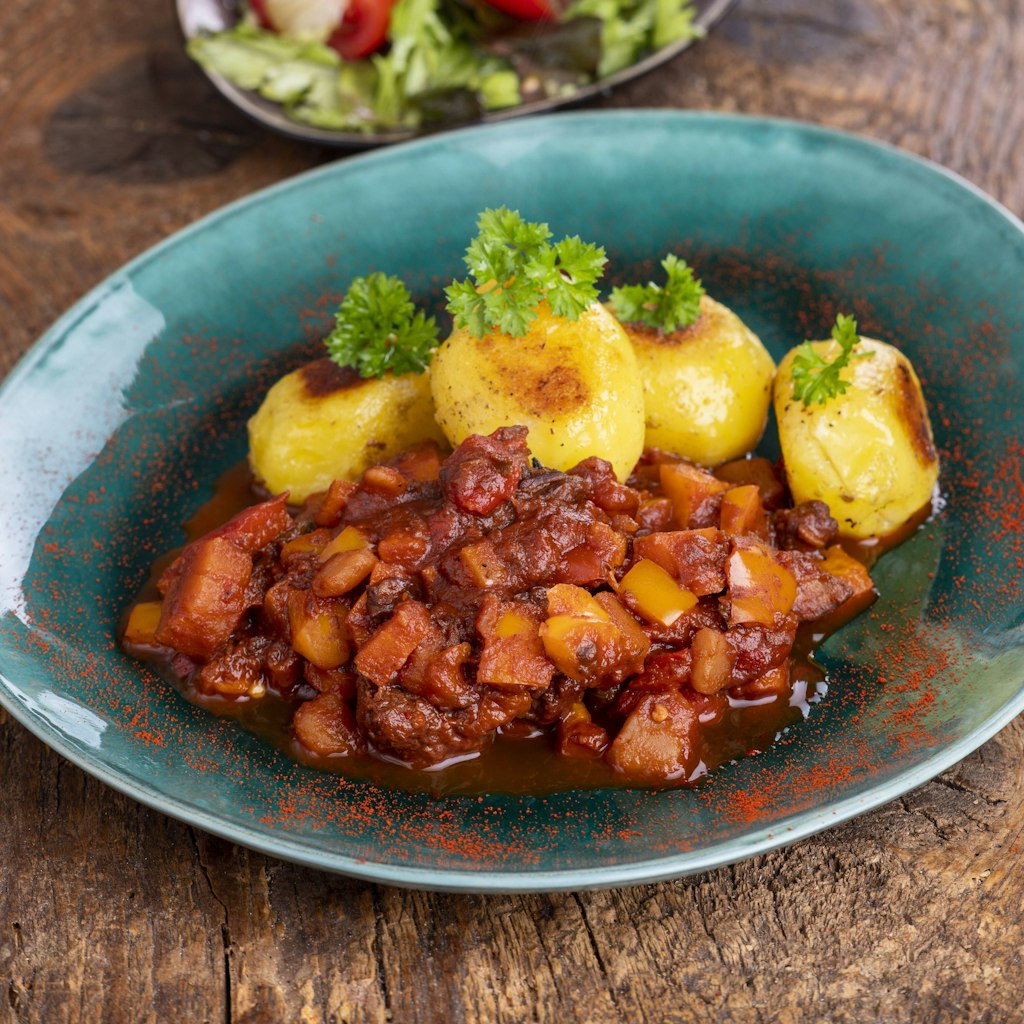 Read also: Brussel sprouts with olives and potatoes: This Mediterranean pan tastes incredibly good! >>
When everything is in a large pot, pour in the vegetable soup. Let it boil. add cream. Cook the stew for 45 minutes with the lid closed and on medium heat.
In the meantime, prepare the pumpkin: simply cut the thin skin from the flesh of the muscat pumpkin and remove a few seeds. Then cut the meat into cubes. After 20 minutes of cooking, add the pumpkin to the stew.
Just before the end of cooking, mix the flour (or cornstarch) into a little water until smooth. Add to the stew. Cook until the stew becomes creamy. Season the veal stew with pumpkin with salt and pepper and serve with boiled potatoes or potato dumplings. Enjoy your meal!
Also read: Savory Brussel Sprouts: This Fall Recipe Is Unbelievably Delicious >>