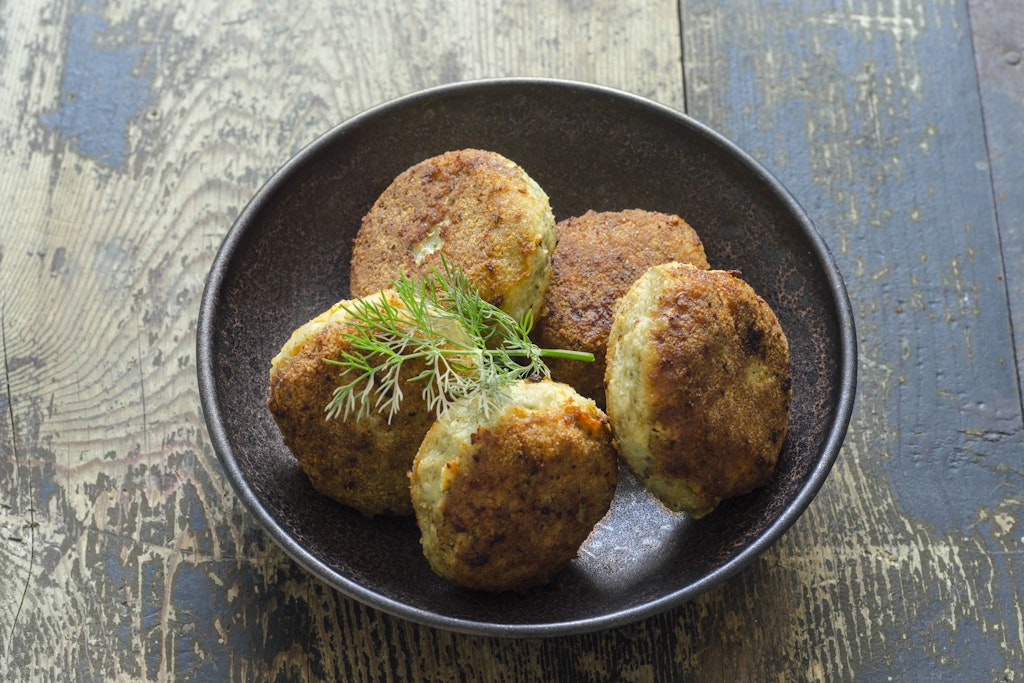 Fast food doesn't have to be unhealthy, and you don't need meat for a delicious meal! bets?! This quick alternative to meatballs is really tasty! Here is the recipe for fish cakes.
Read also: Grandmother's walnut and pear cake – a recipe for an ingenious autumn treat! >>
Read also: Autumn pumpkin stew recipe: This feast is the highlight of the season >>
Ingredients for fish cakes
You need: 500 grams of ballet flats, 2 eggs, 75 grams of breadcrumbs, 2 teaspoons of mustard (medium hot), 2 tablespoons of vegetable oil, 2 tablespoons of butter, 3 spring onions, 20 g of dill, 1 organic lemon, 10 g of parsley, salt, pepper
Read also: Ingenious recipe for tin meatloaf: You've never made a GDR classic like this >>
This is how fish cakes are made
That's how you do it: Wash the spring onion, dry it and cut off the root and the dark green part. Then finely chop the spring onion. Wash the dill, shake off and finely chop the tips of the dill. Wash the lemon in hot water, dry and grate about 1/2 teaspoon of the peel (for fish cakes). squeeze out the juice.
Wash the parsley, shake it off and finely chop the leaves. Wash the fish under a stream of cold water, dry it and cut it into cubes of about 1-2 centimeters. Break the eggs into a bowl and whisk.
Also read: Quick Sweet Potato Stew Recipe: So Cheap, So Healthy, So Delicious >>
Mix the fish fillet, 2 teaspoons of lemon juice and lemon zest, parsley, dill and breadcrumbs and knead well with cold, clean hands. Season with mustard, salt and pepper. Shape the mixture into balls and flatten a little.
Heat the vegetable oil and butter in a large pan. Fry the fish cakes on medium heat for about 4-5 minutes on each side until golden brown. Serve the fish cakes with, for example, a cucumber salad. Enjoy your meal!
Read also: Quick recipe for lentil soup: With this trick, the soup gets its special taste >>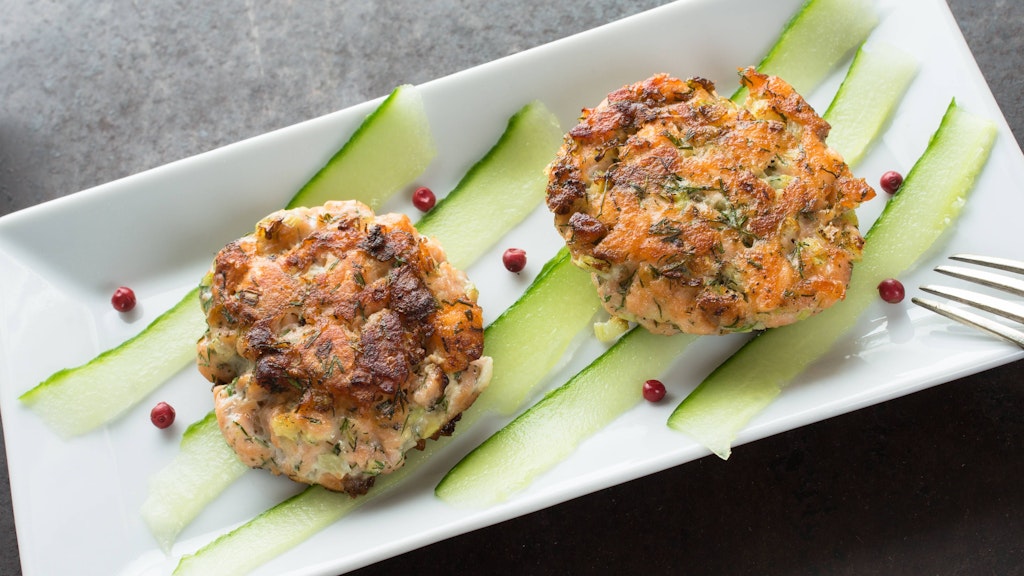 How healthy are fish cakes?
Like all lean fish, pollock contains relatively modest amounts of omega-3 fatty acids. It also contains slightly less iodine than other marine fish. Pollock, on the other hand, is a particularly good source of high-quality protein.
Tip: If you want to enjoy pollock with a clear conscience, pay attention to its origin. WWF recommends giving preference to coalfish from the North Arctic and buying those from the North Atlantic only in exceptional cases.