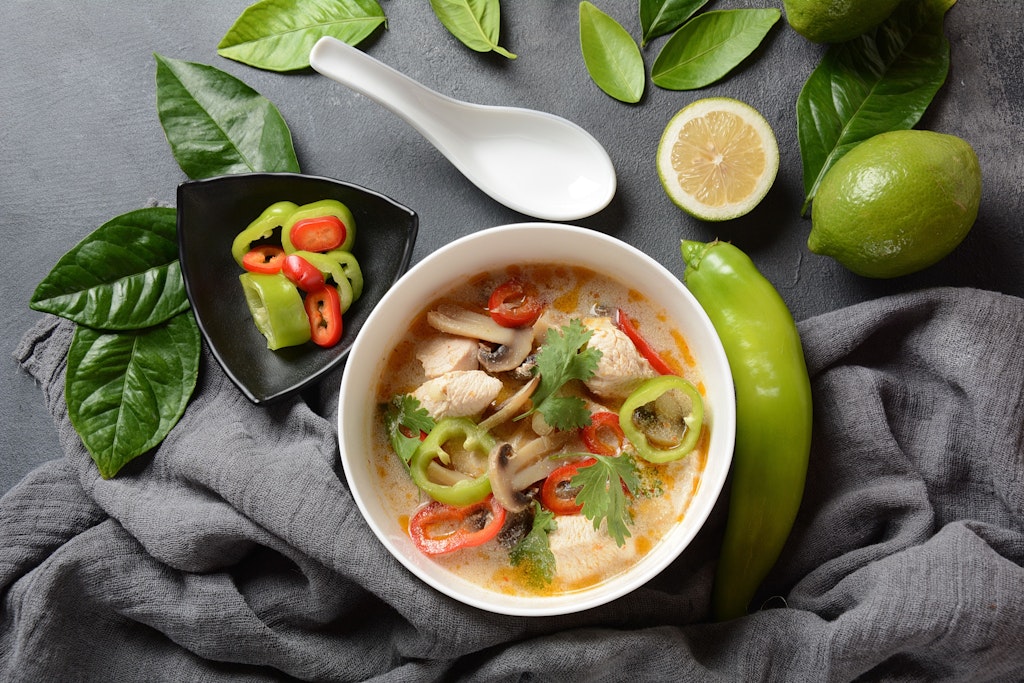 Germany is in the middle of cold season – people are coughing, sniffling and blowing their noses. What to do if an annoying virus appeared? Anyone who relies on home remedies knows that there are various recipes that are a real treat for a cold because they provide the body with important nutrients. These include chicken soup, classic onion soup… but also this delicious recipe: Asian Tom Kha Gai! This spicy chicken soup is a real treat — and it's not difficult to make.
Asian Chicken Soup Recipe: This is how Tom Kha Gai did it!
It requires a few unusual ingredients, such as coconut milk, lemongrass and red curry paste – but these can be found in any well-stocked supermarket these days. The preparation itself does not take long – and it is worth it. Especially spicy food is a real blessing when you have a cold. Anger literally warms it up and improves blood flow to the mucous membrane. Spicy food also strengthens the immune system.
Now also read: Autumnal and delicious! Recipe for warm potato salad: This is how a side dish from the grill becomes a treat for dinner >>
So be sure to try this recipe when the next infection hits. Because regardless of the effect of the different ingredients, it simply gives us a good feeling when we do something good for our body. Here is a delicious recipe.
Ingredients for Tom Kha Gai: You need this for the spicy chicken soup
You need: 1 red chili, 1 piece of ginger, 2 sticks of lemongrass, 1 bunch of soup vegetables, 6 to 7 mushrooms, 2 chicken breast fillets, 500 milliliters of chicken stock, 1 can of coconut milk (400 milliliters), 1 lime, 1 tablespoon of red curry paste, a little sugar, coriander to taste (if you don't like this herb, just leave it out)
Also read: Broccoli and potato soup: This recipe makes it incredibly creamy >>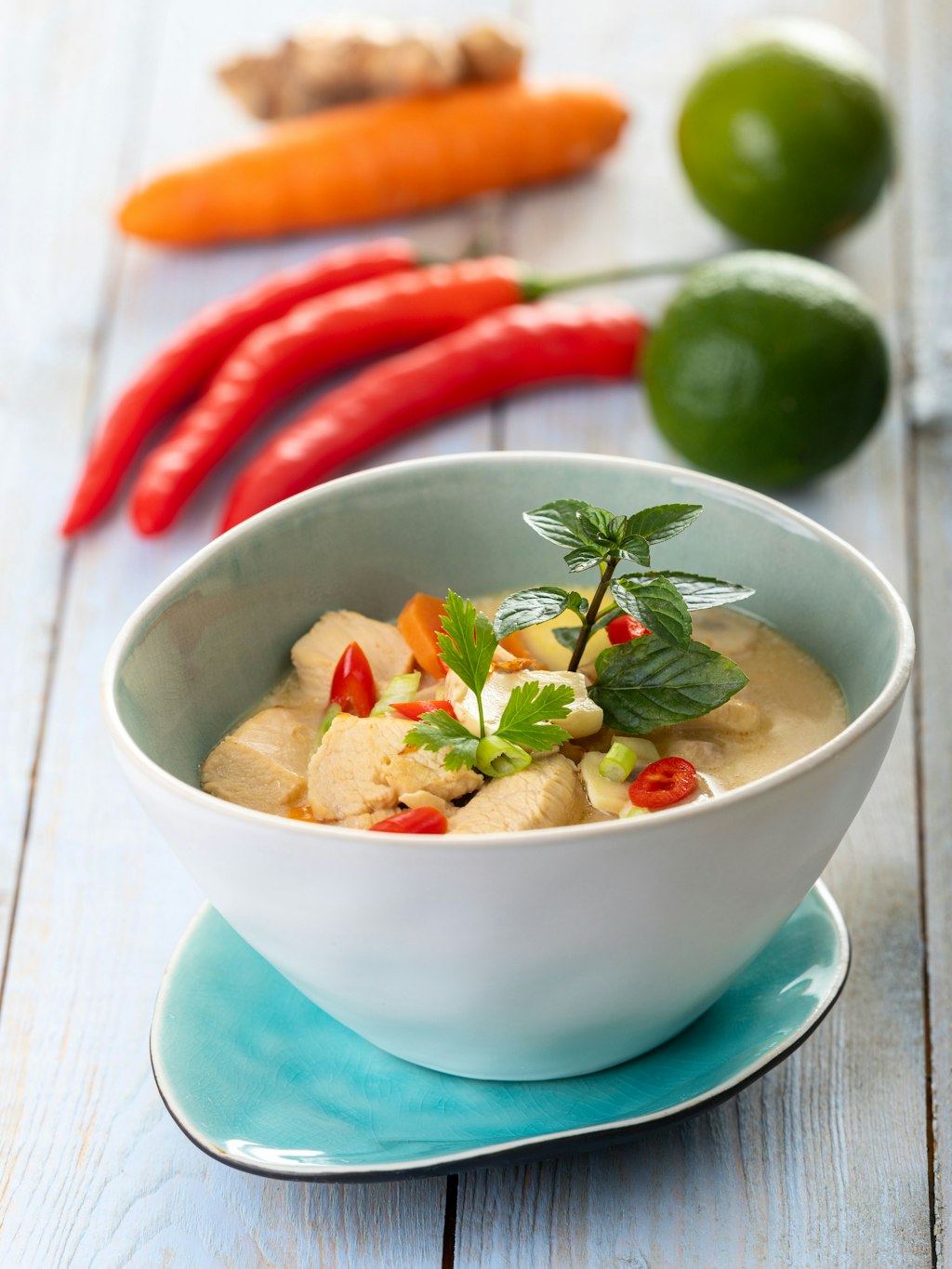 Here's how it works: peel a piece of ginger and cut it into slices. Flatten the lemon grass a little and cut it into large slices. Wash the chili pepper, cut it, remove the seeds. Clean the greens from the vegetables and cut them finely. Slice the mushrooms. Wash the chicken and cut it into pieces.
Now mix the chicken stock and coconut milk in a saucepan. Add lemongrass, ginger, chili and a little lime juice, bring to a boil and cook over low heat for 10 minutes. Then remove the ingredients from the soup with a slotted spoon.
Now you can also read about this: A delicious recipe from the GDR: Do you know egg fricassee? Simple, cheap and fast – you'll love it! >>
Now add the chicken, soup vegetables, mushrooms and red curry paste to the soup and cook for another 15 minutes until the vegetables are cooked and the chicken is done. At the end, season the soup with a little lime juice, chili, salt and pepper if needed. If you want, you can also mix in some chopped coriander – but that's a matter of taste. Good luck and get well soon!
Read also: The best recipe for savings in the world: Spicy cream soup with celery! I bet you will love this Blitz dish? >>
By the way: You can enrich this soup with vegetables. In addition to carrots, leeks and celery from soup vegetables and mushrooms, broccoli also goes well with soup. However, it should only be added five minutes before the end of cooking so that it does not become too soft. Also possible: green beans and strips of pepper. Anything that tastes good is allowed!