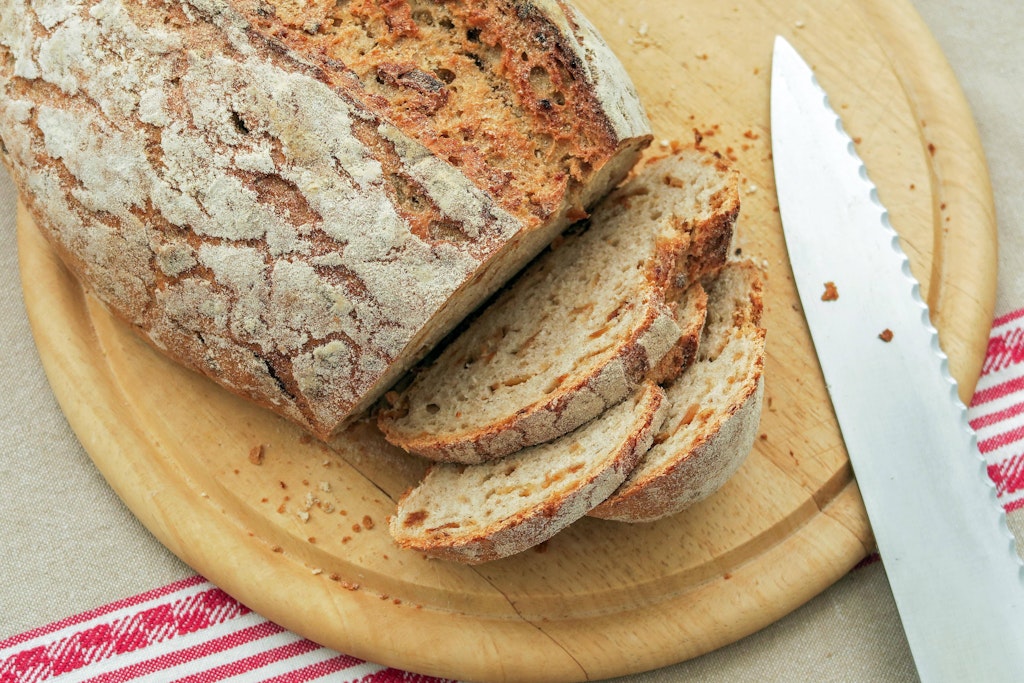 Autumn has arrived – and with it the time when the abundant evening is especially pleasant. Along with delicious soups, hearty snacks are now being served again – unfortunately often with ready-made bread from the supermarket. Why not bake it yourself? Now is a good time – because the heat from the stove also helps to ensure comfortable temperatures in the apartment. Here's a must-try recipe: hearty, delicious onion bread!
Read also: Delicious recipe from grandma's cookbook: This is how easy it is to cook the best goulash soup in the world – it tastes like it did during the GDR >>
Recipe for onion bread: How to bake hearty bread yourself
It's easy to make, the onion yeast bread dough is guaranteed to be a hit – and it tastes just wonderfully spicy. It is prepared with roasted onions – these are ready-made and cheap in the supermarket, but you can easily make them yourself. For this, the appropriate amount of onion is finely chopped, sprinkled with flour and then fried in a pan in clarified butter. Then simply drain well on kitchen paper.
Now also read: Genius recipe like grandma used to make: Covered apple pie with creamy filling! This fruit cake is incredibly juicy – amazing >>
However, onion bread also tastes great with store-bought fried onions. Add a little salted butter and you've got an absolute delight. We also recommend: Bread is perfect as an addition to a delicious stew. For example, try the cabbage soup recipe or our winter vegetable soup. Enjoy your meal!
Read now: Delicious recipe from GDR: How to make the best egg salad in the world! Cheap and with simple ingredients – perfect for a snack >>
Ingredients for delicious onion bread: This is what you need
For the onion cake, you need: 500 grams of wheat flour, 1 packet of dry yeast, 2 teaspoons of salt, ¼ teaspoon of sugar, 50 grams of baked onion, 300 milliliters of lukewarm water.
Read also: Delicious recipe like grandma used to make: apple pie with crunchy crumbs – juicy, delicious and perfect for autumn! >>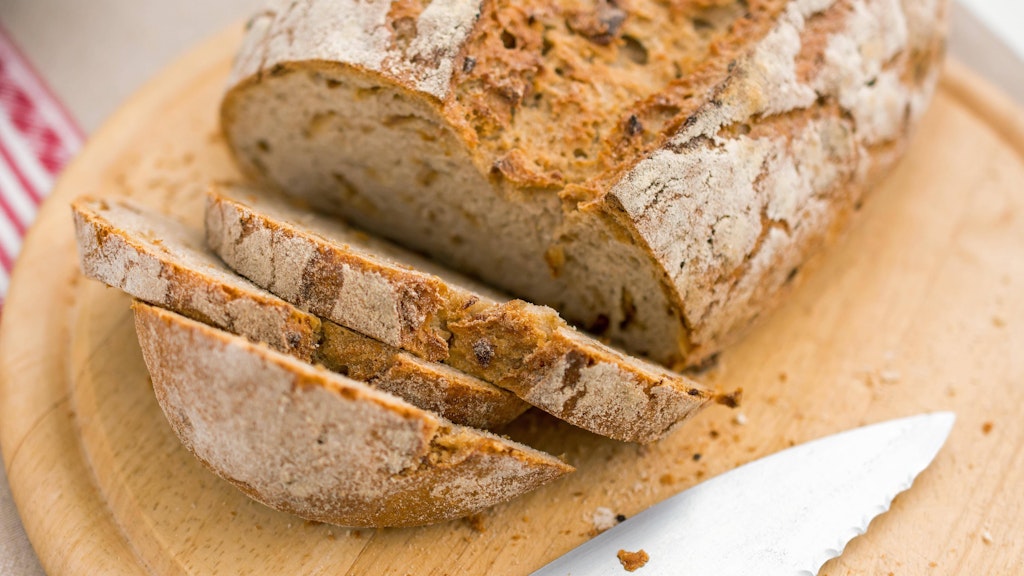 Here's how it works: Place the flour in a large mixing bowl and mix with the salt. In a mixing bowl, mix lukewarm water with sugar and dry yeast. Leave something until everything is resolved. Then add this mixture to the flour in the mixing bowl. First, mix the ingredients roughly with a food processor or the dough hook of a hand mixer, then knead for five minutes on the strongest setting.
Read also: It melts in your mouth! Apple Pudding and Crumble Pie Recipe: It's that easy to bake the best fruit pie in the world >>
When the onion scone dough separates from the bowl, add the fried onions and let it work. Then remove the lumps of dough from the bowl and continue kneading with your hands on the work surface until all the fried onions are incorporated into the dough. Cover and leave to rise in a plastic container in a warm place for about 60 minutes.
Remove the dough from the bowl and divide it into two parts. Mix each one again briefly, shape each one into a small scone with onion and place it in a pan lined with baking paper. Cover with a clean kitchen towel and leave to rise again for about 30 minutes. Tip: If you don't want two loaves of bread, but one big one, simply knead the dough briefly and shape it into a loaf. However, smaller loaves are easier to divide and do not dry out as quickly.
Read now: a recipe for generous savings! Delicious carrot stew like grandma used to make: This recipe is super cheap and delicious for the whole family >>
During rising, preheat the oven to 200 degrees with air flow. Cut the onion several times with a knife. Place the tray in the oven and bake for 15 minutes. Then reduce the heat to 160 degrees and bake the loaves for another 30 to 30 minutes, depending on the desired degree of doneness. Remove, let cool, slice and enjoy.
Now also read: Delicious, hot and hearty! Recipe for pea stew with sausages like in the GDR: This ingenious soup brings back memories >>