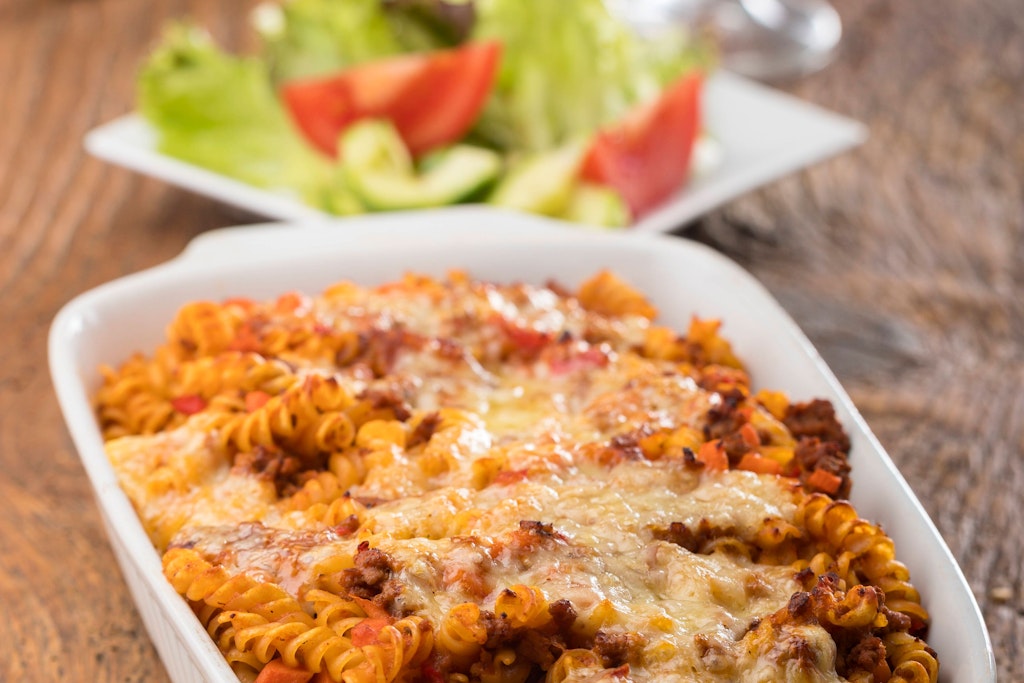 We all know it, a quick pasta dish with leftovers from the day before. And that's fine. but here we are talking about something completely different. This complex pasta with ground beef and vegetables is bombastic. You really need it in your life. Trust us – or just try.
We're talking delicious noodles simmering in the oven with a generous ground beef sauce, vegetables and a little too much spicy perfection. The golden brown crust of the cheese makes the dinner perfect. So delicious! Here is the recipe.
Also read: Broccoli and potato soup: This recipe makes it incredibly creamy >>
Pasta lopsa with minced meat and vegetables – recipe
That's what you need
500 grams of pasta (penne, rigatoni, spirelli), 3 carrots, 1 can of corn, 1 can of peas, 1 zucchini, 4 tomatoes (medium), 1 cup of crème fraîche, 200 grams of cream, 1 tablespoon of Parmesan cheese (grated), 250 grams of cheese (eg Emmental, grated), salt and pepper
For minced meat
500 grams of minced meat (mixed), salt and pepper, 1 pinch of ground paprika, 3 cloves of garlic, 1 onion, 1 tablespoon of oil
Read also: Great soup against colds! Recipe for Asian Tom Kha Gai: This spicy chicken soup is just perfect >>
This is how it's done
First, peel the onion and garlic and chop them very finely. Then heat the oil in a pan and sauté the onion and garlic until they become transparent. Then add the ground beef and fry until it becomes crumbly. Season the ground beef with salt, pepper and paprika and set aside for now.
At the same time, cook the noodles in a pot of plenty of salted water according to package directions until al dente. Then drain well in a colander.
Grease an ovenproof dish with a little butter. Preheat the oven to 175 degrees (convection).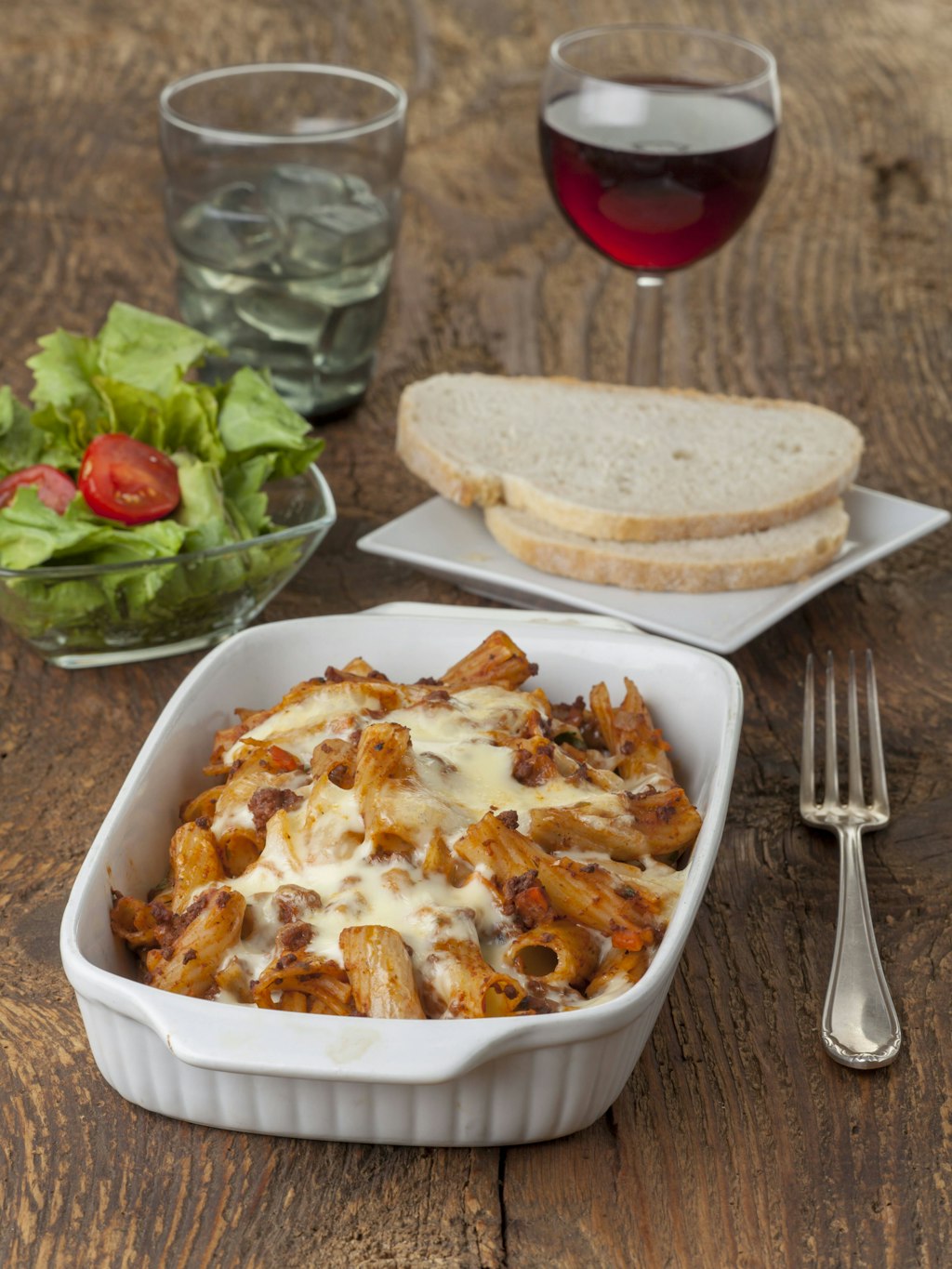 In the meantime, clean and wash the carrots, tomatoes and zucchini. Then peel the carrot and cut it into small pieces. Also cut zucchini and tomatoes into small pieces. Drain the canned peas and corn in a colander.
Mix the vegetables with cream, crème fraîche and parmesan and season generously with salt and pepper.
Now mix the noodles, minced meat mixture and vegetable mixture in an ovenproof dish. Then sprinkle everything with grated cheese and place in a heated oven. The casserole should be baked there for about 20 minutes.
Enjoy your meal!
Tips for the recipe
It is best to use noodles with a ribbed or curled surface. They are better for complex dishes than regular ones because they absorb the sauce better.
If you are cooking the noodles according to the instructions on the package, be sure to allow 2 to 3 minutes. They continue to cook in the oven and otherwise they become too soft.
It doesn't matter if it's Parmesan or Emmental: freshly grated, each cheese has a MUCH more aromatic taste. There is a big difference between self-grated cheese and purchased, ready-made grated cheese.
Let the pot rest for five minutes after removing it from the oven. During this time, the noodles will absorb more sauce. The taste becomes even rounder.