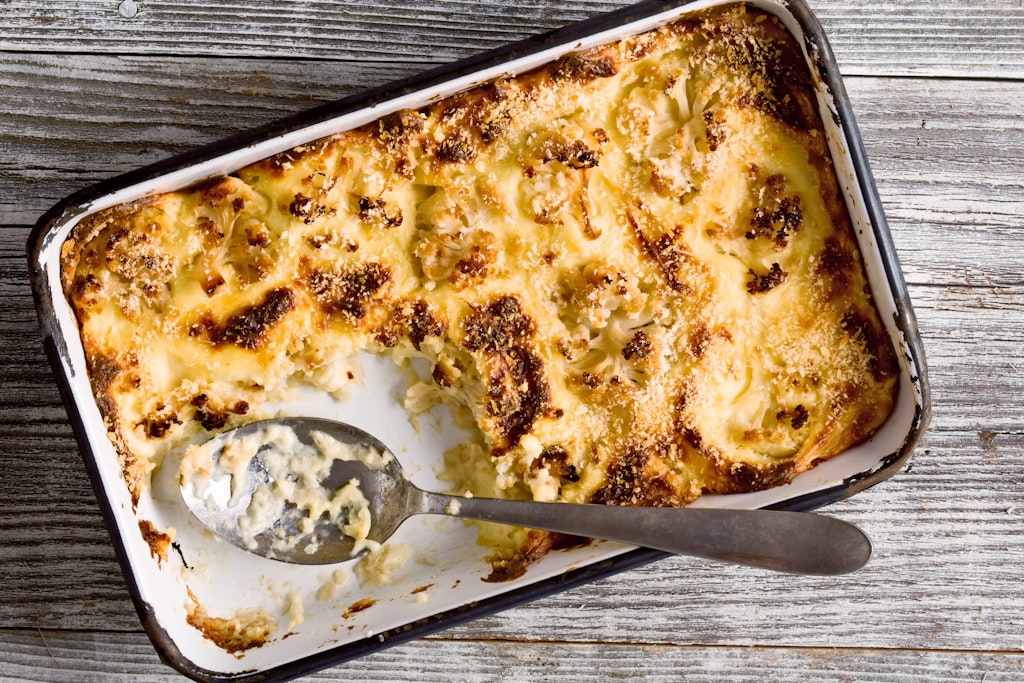 Delicious, quick to prepare and without a lot of carbohydrates: This is how a simple cauliflower casserole is made, the recipe for which we present to you today. Delicious vegetables baked with cheese become a real highlight when served with béchamel. And that is not as difficult as you might think. Here is the recipe for Cauliflower Casserole.
Read also: Quick recipe for lentil soup: With this trick, the soup gets its special taste >>
Ingredients for a simple cauliflower dish
You need: 1 cauliflower, 1 clove of garlic, 250 grams of grated cheese (eg Gouda or Emmental), 100 grams of butter, 80 grams of flour, 200 milliliters of cream, 200 milliliters of milk, 400 milliliters of vegetable stock, 3 tablespoons of olive oil, 1 pinch of pepper, 1 pinch of nutmeg, 1½ teaspoons of salt
Read also: Ingenious recipe for tin meatloaf: You've never made a GDR classic like this >>
This is how to make an easy cauliflower casserole
That's how you do it: Boil water in a large pot. Add 1 teaspoon of salt. In the meantime, wash the cauliflower thoroughly, remove the leaves and stem. Divide the cauliflower into large flowers. When the water boils, boil the cauliflower florets in it for five minutes. Then immediately rinse the cauliflower in ice cold water. Drain well.
Now also read: Brilliant recipe for autumn! Baked onion soup with cheese: Cheap, tasty, delicious – dinner becomes a pleasure >>
prepare the sauce. To do this, melt the butter in a saucepan. Stir in the flour and stir-fry for two to three minutes. It must not brown. Add milk and cream and mix well. With constant stirring, let it boil until the sauce thickens. Remove the pot from the stove and stir in the vegetable soup. Season to taste with the remaining salt, pepper and nutmeg.
Read also: Autumn pumpkin stew recipe: This feast is the highlight of the season >>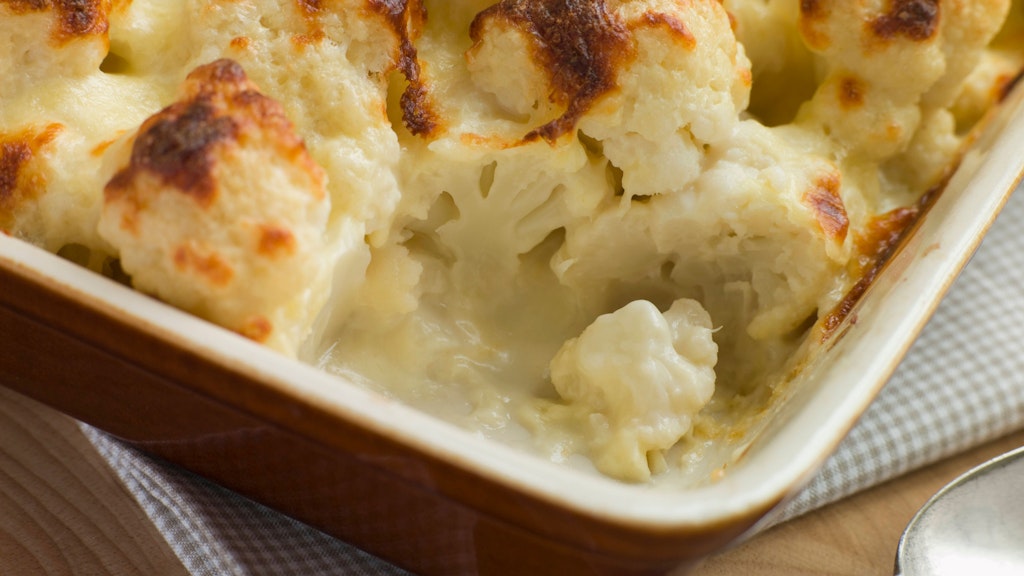 Read also: Brussel sprouts and red cabbage in one recipe: A simple autumn recipe for the end of the day >>
Grease the pan with olive oil. Peel and press the garlic and place in an ovenproof dish. Add cauliflower. Pour over the béchamel and cover with cheese.
Place the cauliflower casserole in an unheated oven. Turn on to 200 degrees (upper and lower heating). Bake the cauliflower mixture for 45 minutes until golden brown. Enjoy your meal!
Now also read: Brussels sprouts with a difference: Recipe for a delicious pan with Brussels sprouts and potatoes with horseradish sauce – simply delicious! >>